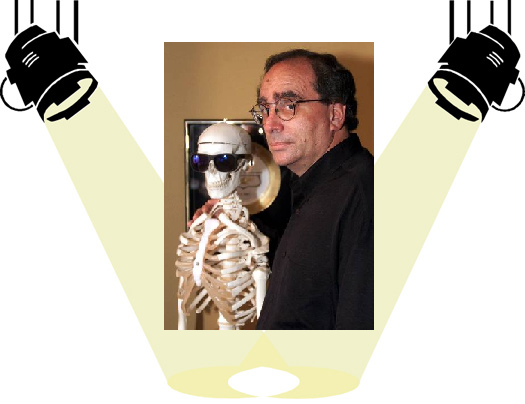 "My job is to give kids the CREEPS!"
(Source)
While R.L. Stine (Robert Lawrence Stine) didn't grow up in a life of horror and thrills he loved reading the comic books
Tales from the Crypt
and
The Vault of Horror
. R.L. Stine's imagination was sparked at the age of 9! The products of such an imagination are some of the most memorable books and series that still live on today.
"When I write, I try to think back to what I was afraid of or what was scary to me, and try to put those feelings into books."
(Source)
Before R.L. Stine published his infamous
Goosebumps
and
Fear Street
series, he focused on humor in
101 Silly Monster Jokes
and was even an editor for
Bananas
magazine (under the name of Jovial Bob Stine). In 1968 R.L. Stine started add in his scary-side into his writing.
R.L. Stine's first 'scary' novel was
Blind Date (Point Horror Series #1)
where a blind date turns into a nightmare!!
From there it was downhill to success for R.L. Stine, with no end in sight. Today, R.L. Stine is still creating numerous thrills and scares. His words and imagination have been noticed and awarded by many - Nickelodeon's Kids' Choice Awards and the Disney Adventures Kids' Choice Awards.
Find R.L. Stine at his
WebSite
|
Scholastic
|
Twitter
|
Facebook